Meet Walledo Kiosk
The right supplement for your business.
Walledo Kiosk is a modern self-service kiosk for an instant mobile top-up, voucher purchase and cryptocurrency exchange.
Sell Crypto & Top-Ups
Earn your commission from every transaction
& expand your audience.
Equip your landbased business with Walledo Kiosk and don't miss the hot moments of demand on Cryptocurrency. We care about regular income and provide everyday consuming Top-Ups like: Mobile, Internet, Home TV & Utility Bill payments.
Standalone & Efficient
Reduce your operating costs with automatic solution.
Customers make purchases unattended, safely and easily saving operator's time and money. Serve your customers faster and more efficiently with less staff.
Easy to launch
Run Kiosk without crypto-exchange accounts & extra wallets.
Installation takes a few moments. Only wireless internet connection and an electrical outlet are required.
According to Regulations
Operate Cryptocurrency the right way.
Walledo Platform & Services works considering the AML / KYC / GDPR regulators policies. Contact us to learn more about operating in your jurisdiction.
Smart & Secure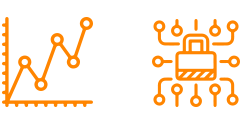 Provide the Best Rates for Crypto without exchange risks.
Walledo Platform has integrations with world-top crypto-exchanges. It allows for the best exchange rates in real time. All the transactions are instant: no transaction time-gaps & exchange risk.
Promotion is included
Your customers will find you.
Walledo has an integration with CoinATMradar geo-service. Your point of sales will be easily found on the Crypto-ATMs map. Promotional Badges kit will highlight your storefront.
Technical Features
Not intended for use outside the premises.